Meet the Director / Owner
Big Lagoon Learning Center's Director and Owner:
Ms. Mercedes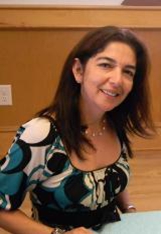 Dear Parents,
Thank you for choosing Big Lagoon Learning Center. The learning center came into reality from a dream – it was my dream to show children that they can become their very best self if they work hard and find joy in learning. As they go through this experience, we also wanted to make learning fun! Our activities for your child are wholesome, entertaining and challenging too. They will discover talents, learn new skills and most of all, they will make new friends.
In your child's early childhood and academic journey, I wanted to offer a program where parents like you can feel secured. We put your child's safety first in all that we do. Come visit Big Lagoon Learning Center and see the place for yourself.
We look forward to meeting you soon. We hope to instill into your child a lifelong love for learning!
Sincerely,
Ms. Mercedes
MISSION
&
VISION
Mission: As the PREMIER Child Care Learning Center, we provide the finest in child care, education, and early development that creates the very best foundation for our Children's Lifelong Learning.

Vision: The Premier Center for Child Care Development and Learning That Exceeds Expectations Every Day. [About us]